Overnight, San Francisco has been invaded by hundreds of electric scooters for rent, through various Apps, which have surprised the San Franciscans.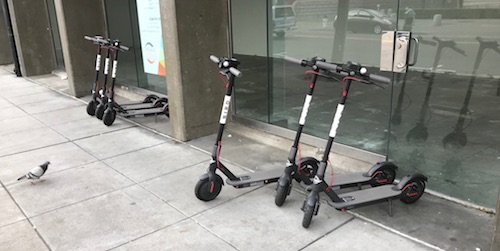 Scattered in the middle of the street, literally, waiting for anyone passing by to see them, download an app and start using from $1 Usd.
What problem they solve?
Rent a scooter quickly and cheap when you need it and leave it anywhere is presented as a solution to the problem of urban transport. The option to buy a skate on property is not far-fetched, they are not expensive (about $400 Usd), but having to load it everywhere can be a pain. Rent it, use it and leave it anywhere is a very attractive option that has succeed.
Conflicts
Bird, LimeBike and Spin are the pioneer companies in this new market, which has caused both fans and detractors at the same time. Citizens have complained of users skidding on the sidewalk at full speed and scooters lying in the middle of the street blocking the way. The City Council has asked you to cease your activity of Immediately, but they continue to operate and study how to solve the different problems they are causing.
My Electric Scooter
It seems that all companies will end up using the same model of Xiaomi brand scooter. Bird and Spin are already using it and LimeBike is going to join soon, according to TechCrunch .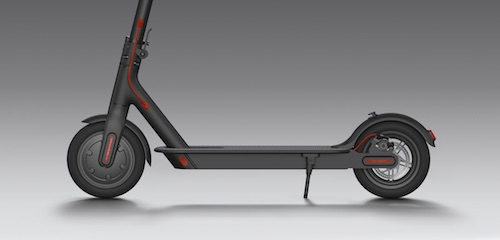 I'm curious to see how all this ends.